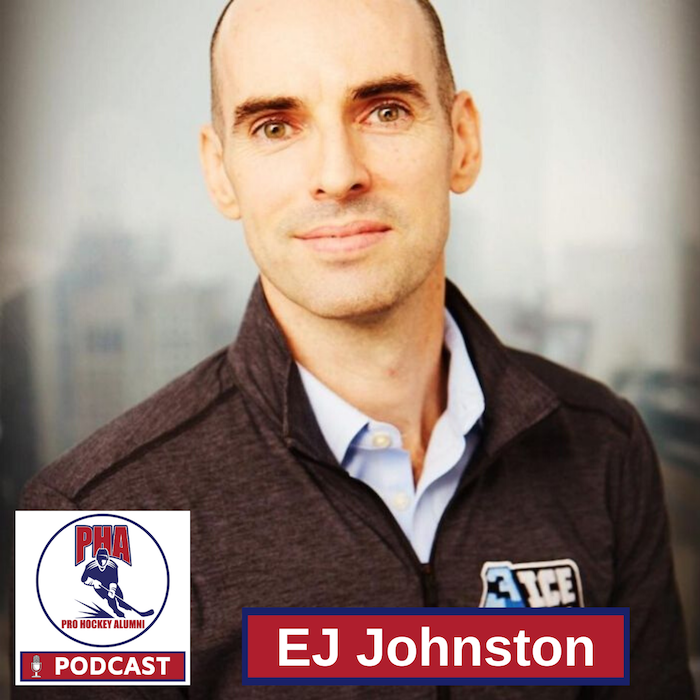 As we learned in our recent interview with Steve Baker, an exciting three-on-three professional hockey league is set to debut in North America in 2021
Dubbed 3ICE, the league was founded by today's guest EJ  Johnston, the son of former NHL goaltender Eddie Johnston and Craig Patrick, the former GM of the Pittsburgh Penguins. EJ Johnston serves as CEO of 3Ice and Patrick is its commissioner.
Inspired by the NHL's exciting three v three overtime format, the upstart league will emphasize a fast paced style of play and fewer rules than traditional pro hockey. Each game will consist of two eight-minute periods with no stoppages.
3Ice,  of course, will attempt to lure all hockey fans — especially younger viewers — with a streamlined game format.
Let's learn more about 3ICE and what it was like growing up as the son of a "Big Bad Bruin." …  Here's my interview with  EJ Johnston.