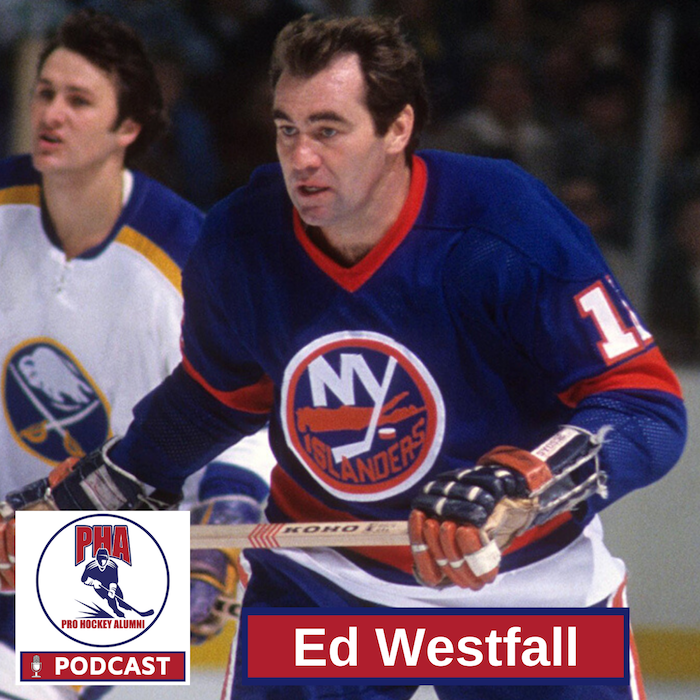 Eddie was one of the NHL's all-time great defensive forwards
My guest on episode 72 is Eddie Westfall and 18-year NHL veteran and one of the most respected players of his generation.  A four-time NHL All Star and Masterton Trophy winner, Westfall is regarded as one of the greatest defensive forwards the game has ever seen.
Eddie spent the 1960s with the Boston Bruins and was known as  "The Shadow" for his prowess in shutting down the games most prolific forwards such as Bobby Hull and Gordie Howe.  As the Bruins began building a championship team in the late 1960s and early 1970s, Eddie teamed with Derek Sanderson to form the NHL's premier penalty killing unit as the Bruins won the Stanley Cup in 1970 and 1972. 
Eddie became the first captain of the expansion NY Islanders in 1972 and remained with the franchise throughout the decade, providing leadership and mentorship to a group of young players, who would eventually form a hockey dynasty.  He was particularly stellar in the Isles unlikely 1975 playoff run, which saw them come within one game of the Stanley Cup finals.
Post career, Eddie became a highly entertaining color man for Islanders TV broadcasts as he was often paired with Jiggs McDonald. Eddie would eventually be inducted into the NY Islanders Hall of Fame.
Host:  Mark Willand